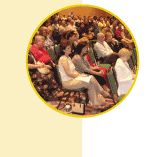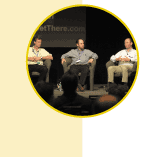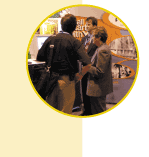 Come visit the Exhibits for FREE on both days
or
Attend one day for $150 or all three days for just $275!
Tuesday, May 21
Wednesday, May 22
4:30 - 7:30pm
3:45 - 6:30pm
---
Travel Weekly has put together a conference designed to help leisure and corporate agencies devise customer-focused strategies for success.
HEAR the thought-leaders of the industry,
MEET one-to-one with expert consultants and
EXPERIENCE the latest in industry technology.
Attendees will:
Hear keynote speakers:

Monday – Lee Olsen, PhD, from TrendSphere, presents a hard-hitting, fast-paced exposure to real life Hi-Tech & Hi-Touch examples designed to expand your horizons, stimulate new ideas, and prepare you for a content rich conference.
Tuesday – Dr. Robert Joselyn, travel agency service fee guru, takes his cutting-edge philosophy one step further, into the zero-based commission era.
Wednesday – Horst Schulze, founding president and former COO of the Ritz-Carlton Hotel Company, LLC delivers the closing keynote on CRM and the future. You'll learn what technologies are on the horizon and which will be winners or losers.

Find out how Customer Relationship Management techniques hold the key to your future success.
Meet one-on-one with the industry's top consultants – at no additional cost.
Network with other top agents from around the country.
Review leading-edge technology in the industry's premier trade show.


To register for the full conference online, click on the button above. Or visit us at www.twcrossroads.com, then click on conference banner for up-to-date information.
For Exhibits only, register on-site for FREE.
Questions? Call 1-800-889-5254.